Google is busy pushing their new Material You theme to their apps in Android. Apps like Google One and Gmail already got the Material You makeover. Now, after the long wait, Google Play Store is getting its 2nd Material You makeover, but you need an eagle's eye to spot the difference. As the makeover barely touches the surface of the app, and the changes to the UI are subtle.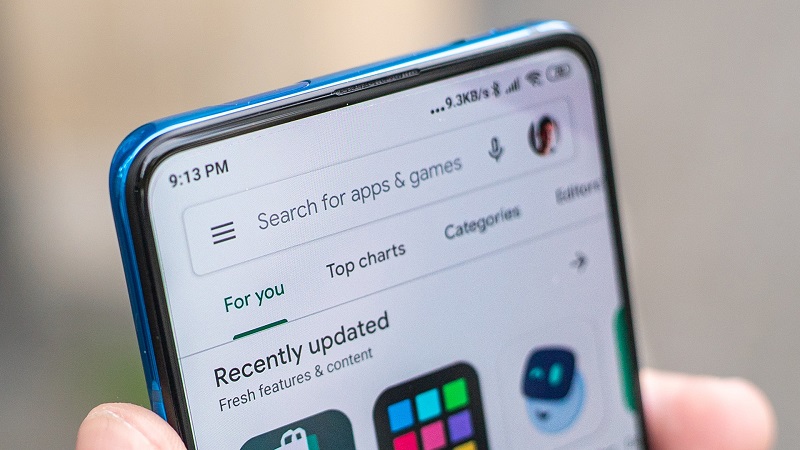 Since its announcement in I/O 2021, Material You has received attention from both users and developers alike. Software developers have already started shifting their focus to Material You. Also, Google has been pushing the UI through Google apps on both iOS and Android. However, it seems there are few improvements even with this 2nd Material You redesign.
Google Play Store and its new Material You makeover
As we said, Google Play Store has got its new Material You facelift, but there is very little to talk of it. The update brings marginal UI improvements to Play Store. We can barely trace any changes in this new update. There are some tweaks to the search bar. The corners are now rounded, and the user's avatar sits in it perfectly. One can spot the new Dynamic Color here and there on the app's home screen. Other changes include a tall Material You themed bottom bar with pill-shaped icons.
Aside from that, there are no changes to any function or UI elements of the app. At least they could've added the new button shapes. In a sense, it is best to keep a consistent user experience for a sensitive app like this. Think of what would happen if the Google Play Store crashed for a day or two. It'd be worse than what happened with Facebook.
The update is being rolled out at a slower pace, likely due to the said reason. However, you can try updating the app by going to Settings > About > Play Store version, where you might receive a prompt to download 27.4. There are reports that the design is available for older 27.3 as well.