Chromecast with Google TV is one of the most popular streaming sticks in the world. The main reason behind its popularity is its low price tag as compared to other streaming devices. In 2020, Google released its first Chromecast with a remote in the market. Although the quality of the remote is good, if your Chromecast remote is not working correctly, Go through our article on how to Fix the Chromecast Google TV Remote not working.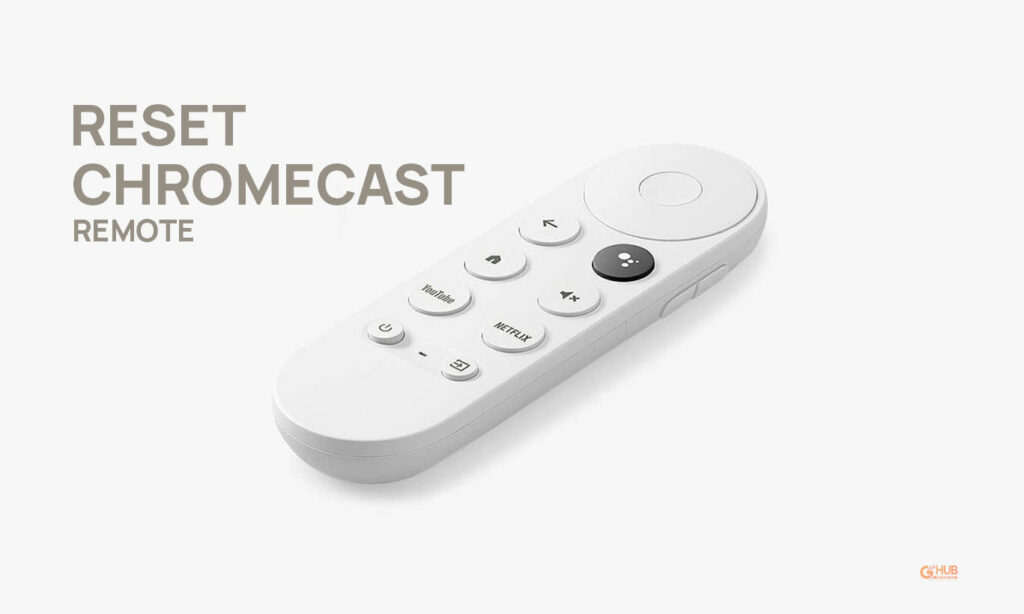 Still, if your remote is not working properly, then try resetting your Chromecast with a Google TV remote. If you do not know how to reset the Chromecast remote, then just follow the steps below.
Steps to Reset the Chromecast Remote
Resetting the remote of Chromecast with Google TV will clear the custom settings if you've done any.
Remove the batteries from the remote of Chromecast with Google TV and wait for 5 minutes.
Press and hold the Home button, Insert the batteries again in the remote.
The LED light will glow at the bottom of the remote. Continue holding the Home button until the LED light on the remote stays solid.

Release the Home button when the LED light on the remote starts pulsing.

After that, Chromecast with Google TV remote will take a few seconds to reset.
After that, the remote will automatically pair with your Chromecast. If it does not pair automatically, then go through an article on how to pair the Chromecast remote. You can also pair the remote by using a virtual remote on your smartphone to select Pair remote or accessory on the TV screen.
We hope your remote of Chromecast now works properly. However, if you are still having any issues with the remote, do share them with us via the comments below. We will try to help Stay tuned.
Read More on Chromecast