If you're a Shield TV user, you'd probably know the struggle of dealing with the lack of updates. In August 2020, Nvidia intentionally skipped the Android 10 update for their TVs, claiming the update never bought features that were worth the upgrade. The tech giant left their TVs unattended for almost two years. And now, after all the rumours and leaks, Android TV 11 Update is here for all Shield TVs. Something the users needed the most.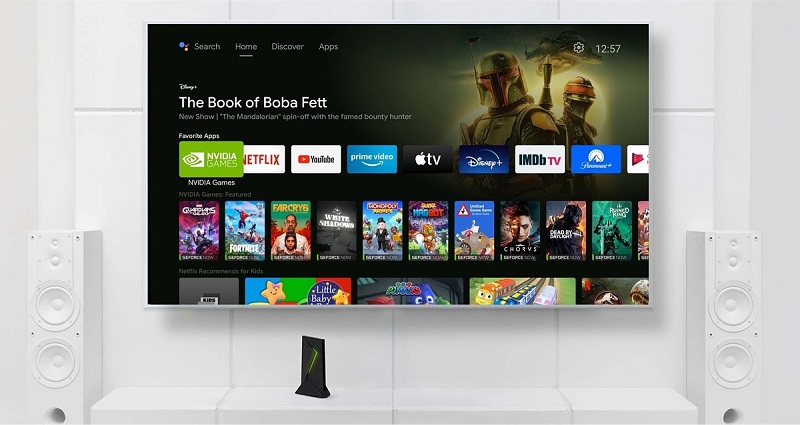 Shield TV users can now experience Android TV 11 with the Shield Software Experience Upgrade 9.0. Nvidia made it clear that the update will be available for TVs from 2015 onwards. This means anyone who owns a Shield TV can now finally get rid of Android 9 for the greater good.
Android TV 11 update for Shield TV
Nvidia claims the update is all about improvements and new features. Many new features and improvements for the Shield TV will be a lifesaver for your Shield TV. To start with, the updated GBoard on the Nvidia Shield Experience now lets the user use Google Assistant to navigate through the contents. The addition of aptX codec support Bluetooth headphones will ensure elite audio quality.
Streaming apps and services can finally adapt to modern standards for the ShieldTV-powered home theatres. Apps like Apple TV, VUDU and IMDB TV now let users stream content in 4K. 
Gamers might be the ones who could benefit more from this update. GeForce NOW is now a lot better than other competing gaming platforms. To start with, Twitch is now updated for simultaneous gaming and live streaming in the best possible quality. Gamers can also connect their Bluetooth keyboards and mouse to the TV. It would at least help in keeping things clean and organised. 
You could also hook up your PS and Xbox controllers with their Shield TVs. Nvidia also made it clear that third-party controllers will also be supported. The update also lets users turn their TVs into gaming machines. You can now play and stream games in 4K HDR with the GeForce Now RTX 3080 membership. However, gamers will have to wait for Android TV 12 Update for variable refresh rates and the default 4K interface. Nvidia has also tweaked the Energy saver option, which lets you disconnect Bluetooth devices in sleep mode. The update also gives users from the US free six months of Peacock Premium streaming service.
Even though this one came in late, it is clearly a worthy upgrade. Nvidia has managed to push in everything needed to keep their Shield TVs seem relevant in 2022. You can read more on the update from here.