In this guide, I have explained how to watch local channels on Firestick. Although OTT platforms have made it possible to stream countless movies and shows, still some binge-watchers may feel the lack of local channels for casual streaming.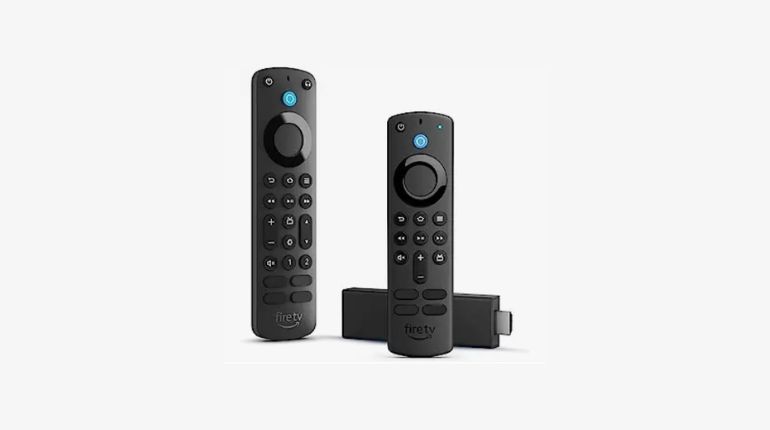 Unfortunately, major platforms like Netflix and Amazon Prime do not offer local channels for their subscribers. Even if you have active subscriptions to these streaming apps on Firestick, you may still feel the need for consuming content from local channels.
Local channels include regional sports channels, local weather reporting on TV, or channels that cater to the news about the happenings in the local suburbs. While you can opt for separate cable services to get local channels but that will be expensive for most people.
Different Ways to Watch Local Channels on Firestick
Here are the various ways you can get your hands on the local channels on Firestick.
Use Amazon Fire TV Recast
It is very easy to use as it comes with an antenna. Instead of the regular Fire TV Stick, spend a little more and step up to the Fire TV Recast. The Fire TV Recast is easily compatible with Fire TV sticks from newer and older generations.
Implement a Digital Antenna to Stream Local Channels
An antenna is the best possible way to enjoy local channels on the TV without burning a hole in the pocket. You can opt for the Fire TV Recast as mentioned in the previous section.
Apart from that you can get a PC antenna card. The digital antenna must connect to the WiFi and the Firestick should mirror the antenna on the TV screen. That's all and you can stream the local channels.
Get Local Channels on Firestick using USB Tuner
Get a USB tuner and connect it to the USB port of the PC. Next, grab an antenna and place it near the tuner.
Press the Home button on your Fire TV Stick to go to the Quick Settings Menu.
Click on Screen Mirroring.
Wait until you see a message on the screen stating the device is ready to connect with the mirroring device.
Press Windows + I to go to Windows settings.
Click on System > Display.
Scroll to Scale & Layout and click on Detect beside Detect Other Display.
When the Fire TV Stick shows up in the list of available devices use the relevant option to connect to it.
Use YouTube TV Premium to Enjoy Local Channels
Access to local channels often doesn't come cheap but that's what you have to pay to enjoy local channels through YouTube TV Premium. Access to local channels on YouTube TV Premium will cost $64.99 per month. Also, the subscription and channel offering is straightforward as compared to other services out there offering local channels.
Subscribe to Local Channels Using Fubo TV
Although primarily aimed at sports audiences, Fubo TV offers local channels in its subscription packages. The starter bundle costs $64.99 while stepping up to Fubo Pro will cost $69.99. Upgrading to the Fubo Elite bundle will cost $79.99.
To make it easier for you to select all the packages are offered with a trial period. Fubo TV could get access to 154 channels, with support for Fire TV and you get to stream the content in 4K.
Use DirecTV Stream to get Local Channels on Firestick
DirecTV was previously known as AT&T TV. Not only local channels but also a considerable number of national channels are offered as per the varying zip code you provide when you use DirecTV stream. DirecTV is compatible with Firestick so getting the concerned package from DirecTV should enable you to stream local channels instantly.
For more than 65 channels you have to pay $69.99 with the entry-level package. If you are looking for more channels, then DirecTV Choice is offered at $84.99 with 90+ channels. If you are a binge watcher then you can step up to the Ultimate Package plan which costs $94.99 per month and offers more than one hundred channels.
Using Hulu+ Live TV on Your Firestick to Subscribe to Local Channels
Once you get Hulu + Live TV on Firestick you have to mention your zip code to have an idea about location-specific local channels. The local channels will vary from one region to another and will cost you $65 per month which is still comparatively lesser than what Cable TV subscriptions have to offer. The bundle will include the local channels as well as the regular content offered by Hulu.
These are the many ways of finding access to local channels on your Firestick and enjoy streaming content such as news or weather reports or local shows that you won't get on other popular streaming apps. So, try these methods out and see which one is suitable and cheaper for you to subscribe to local channels on Firestick.