An improved UI for an app might not something a car owner expects in their infotainment system. Only because of the very reason that one must focus on the road rather than that screen. But a better UI in an automobile should make you more focused on the ride. Most makers are aware of this, and Google is no different. YouTube Music is a service from the tech giant that holds value among riders. Moreover, like before YouTube Music for Android Auto gets a facelift with the new update.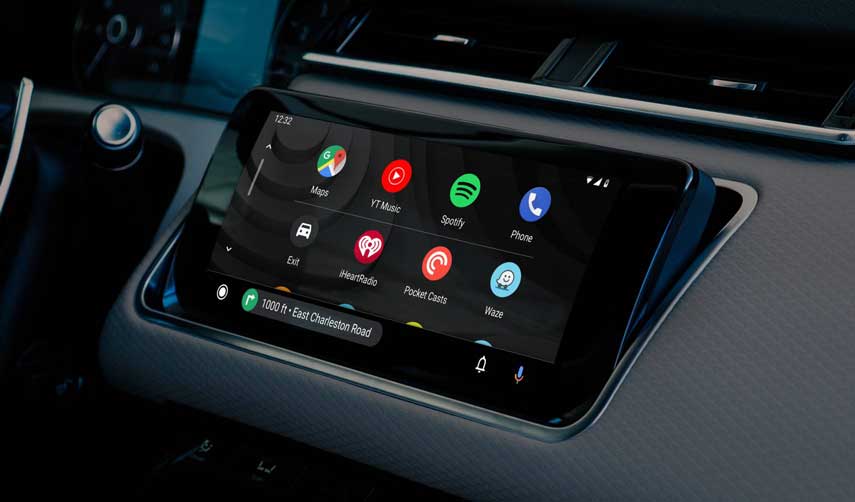 Google services like YouTube Music always keep a minimal and distract-free design while providing the same (or better) features of their smartphone counterparts. But this newly updated interface of the service is miles ahead of the previous versions.
The updated UI
The redesigned UI is part of YouTube Music version 4.30.50. Differences can be spotted right after the user launches the app. One can't miss the updated navigation tabs across the top. There are 4 tabs in total that come in real handy while using the app.
To the left, the

 Home 

tab gives the user personalized recommendations based on their playback history.

Last Played

 keeps track of the recent songs the user listened to.

The 

Library

 tab keeps track of the user's playlists and saved media.

Lastly, the 

Device Files

 tab lets the user browse through locally saved files.
Note that some tabs might not be visible for many because they are contextual. For example, the Device Files tab won't be visible if there are no locally saved files. Similarly, the Last Played won't be visible if the user is not the kind of person who regularly users YouTube Music.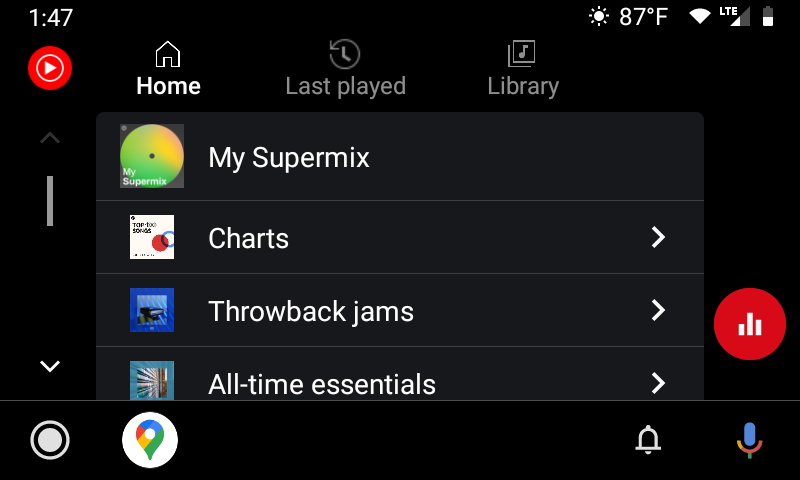 The UI of the app also gets some visual improvements. Yeah, it might not be the minimalist anymore, but there is definitely less for the user to read lines of text. Now, this is something of importance from a rider's perspective.
Also Read: YouTube Tweaks Video Quality Settings
Driving is the passion for many, and a random playlist further enhances the ride. Google and others are providing the best of their services to replace that old Amp once ruled the dash of every car. Updates that focus on minimalism on Android Auto will be a great welcome among the users.