Google Chrome is the most used mobile browser even on the iOS platform. The browser makes browsing very efficient and easy with its useful features. So, browsing has always been easy on Google Chrome, but now Google is going to improve it much further by providing many new features on the iOS platform.

With the latest update of Google Chrome on iOS, Google is rolling out many new features to Chrome for iOS. Some of these features might already be present on the Android platform, but some are completely new. Let us see what Google has to offer on the new Chrome update for iOS.
Google Chrome for iOS New Features
Enhanced Safe Browsing
The Internet is the biggest source of malware and phishing that risks everything you have on the device. However, with Google's new Enhanced Safe Browsing, you will be informed about these kinds of websites in advance. After enabling the feature, Chrome will warn you if the web page is dangerous. This feature will also warn you when you enter credentials on the website. It will also provide you details if the username or password is being compromised.
Google Password Manager(Auto Fill Password)
This feature is already available on the PC and Android platforms. It helps a lot as you don't have to type your password every time you want to log in to a website. Google Password Manager auto-fills your password for the websites you allowed. Google Password Manager stores passwords after taking permission from the user so, you don't have to worry about anything.
Chrome Actions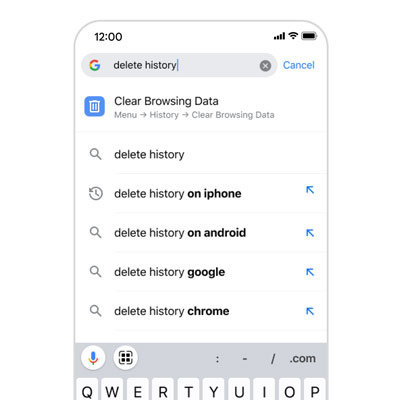 With the new update of Chrome on iOS, Google is going to improve performing actions. Now, you can perform actions from the address bar on the browser. Google will allow you to type the action on the address bar and then provide the option to perform the action. The address bar will predict the action according to the input. You can perform actions such as clearing browsing data, incognito mode, and more.
Website Translation
Google is implementing a new language identification model to identify languages more accurately. Google will use on-device machine learning to translate the website to your preferred language. So, now, you will see a more accurate language translation of the website in your language.
Starting new or pick up where you left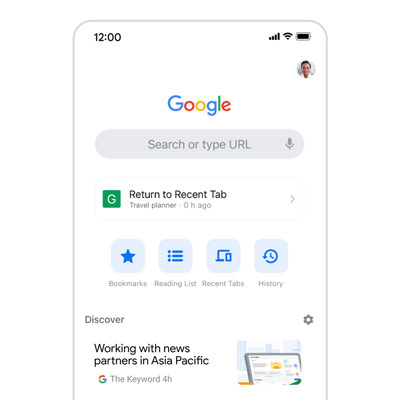 The new update will make it easier to discover something new or start something new on your browser. It will also allow you to switch back to your recent tabs and switch to the most frequently visited pages. This is something new and Google will implement it on Android soon.
So, these are the new things users will get after the new update of Chrome on iOS. With these new additions, browsing will become much easier for users.